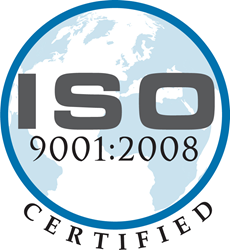 Alexandria, Minn. (PRWEB) August 11, 2014
Alexandria Industries today announced that its Alexandria Extrusion South facility located in Carrollton, Texas, has received the International Organization for Standardization (ISO) 9001:2008 certification. The achievement recognizes the well-defined and documented quality management processes and procedures for continual improvement that Alexandria Industries is instituting across its organization.
"Building a culture of continuous improvement is vital to delivering the greatest value to our customers and stakeholders," said Al Sholts, Chief Operations Officer, Alexandria Industries. "Our commitment to ISO quality management principles assures customers that achieving and maintaining certification is an ongoing process approach to continuous improvement – not just a one-time effort."
To support ISO 9001:2008 certification, an internal team of 10 employees dedicated themselves to a rigorous 10-month evaluation of the Alexandria Extrusion South facility's quality management system.
"ISO 9001:2008 certification not only validates our business and quality management systems, it also supports our job retention and job growth efforts," said Chris Flemming, general manager, Alexandria Extrusion South, Alexandria Industries.
About Alexandria Industries

Alexandria Industries, with ISO 9001:2008-certified facilities, is a privately held, high-quality, short lead-time producer of engineered products that meet customers' exact specifications. From prototype development through final production, Alexandria Industries delivers customized aluminum extrusions, precision machining of ferrous and non-ferrous products, heatsinks, and plastic injection and foam molding components, as well as finishing, high-level assemblies and welding services. A single call to any of the Alexandria Industries companies provides access to the collective scope of services and products, simplifying supply chain management. Alexandria Industries is headquartered in Alexandria, Minn., with China manufacturing locations in Minnesota, Indiana and Texas.
For more information, visit http://www.alexandriaindustries.com and Facebook.
# # #