Check out these cnc turning components images:
DC Universe Classics Wave 15 – Validus Wave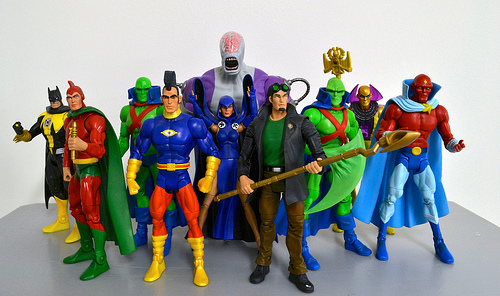 Image by fengschwing
Another wave total. I told myself I was only going to cherry pick this wave and, surprise, surprise, I ended up getting each damn figure. I think this is also the very first wave where I have all the variants also.
I knew I was absolutely going to get Jack Knight (Starman is 1 of my all time faves) and Martian Manhunter is a should have, but I believed all the other folks were fairly uninteresting. Yeah, appropriate! My daughter persuaded me to get Raven as she's her favourite on the Teen Titans cartoon and, in addition to, I needed to finish that team off. Sinestro Bats is, admittedly, quite cool and became kind of pricey in the UK so when I saw him going for the usual price tag in Forbidden Planet London, I had to snag him, right after that, the ball started rolling I guess.
This is also the 1st wave where I've got more than my 'need' to get every single figure MOC, 'regular' Martian Manhunter and Ted Knight Starman were purchased from eBay loose.
All in all, it really is really a strong wave, Validus is an imposing beast of a CnC, there are some odd selections in there but even 'the a single with the stand', Golden Pharaoh ends up becoming a exciting figure with lots of fascinating attributes.
I nevertheless never feel the world needs a Jemm action figure although…
There is a real sense of closure with DCUC for me now, I'm closing in on an virtually full collection and as the newer figures are going up in price tag and no longer providing CnC components, I feel I will be done with it soon. It really is actually not a bad feeling, it will be nice to pursue some thing else for a modify and not have to be so 'must collect them all' about anything.
Or will I?